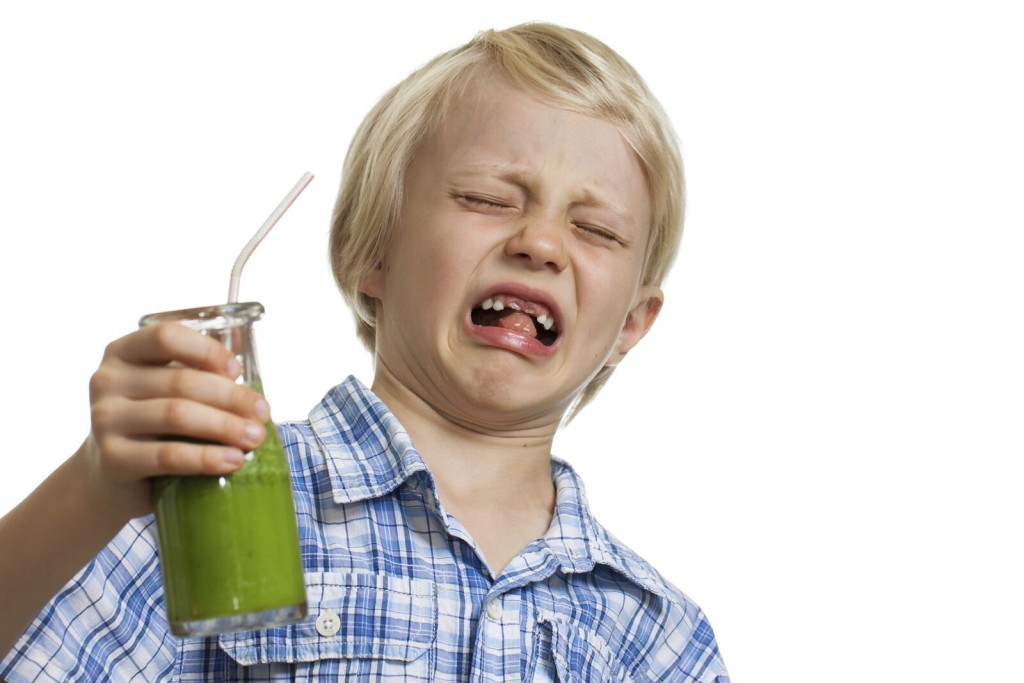 If your compliance training course produces a collective sigh–don't worry, most do.
These "check the box" type trainings really struggle to hold the learners' attention.
So today, we're here to help you figure out how to make it suck less, or maybe even become awesome.
What do you know about it?
When we were tasked with creating an interesting eLearning course for HIPAA compliance, we rose to the challenge and went on to be win an Articulate GURU award.
Everything we did, you can do, too.
Here's how.
Using Scenarios
One of the first things we wanted to be sure to do was to make the content more interactive and relevant to how it would be used in action. In the past, both live and paper-based courses had failed to keep the learners' attention.
We tried something different. Using real life situational scenarios, we allowed the learner to not only soak in the information, but to apply it in different simulated situations and to see how their actions played out.
For example: We included a game where the OIG Inspector was pulling into the parking lot, and you (as someone who had completed the HIPAA training) were tasked with running around and finding all the violations around the office in under two minutes. We even recruited the FedEx guy to participate in one of our examples.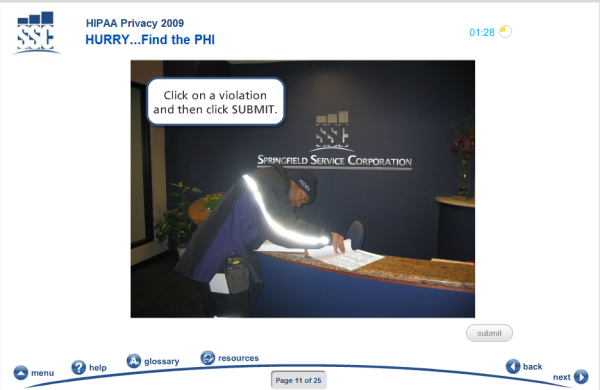 Adding Humor
To spice up this sometimes dull and formal content, we added dashes of humor throughout the course to give it a human element. Nothing over the top, but things that kept learners on their feet.
For example: One situation within the course had to address a "near fatal nose-picking incident." A little comedy goes a long way and can help maintain audience interest.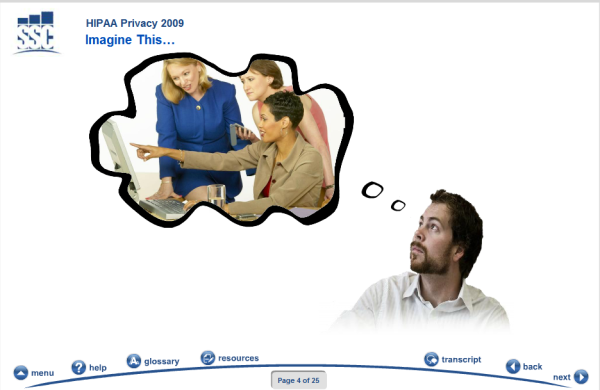 Creative Video
Rather than just plopping a full screen video into the course, we integrated the videos into the design of the course and made them more interesting for the user.
For example: One video appeared on a computer screen in an office setting and is from a perspective that makes it look like the learner's feet are resting on the desk beside it.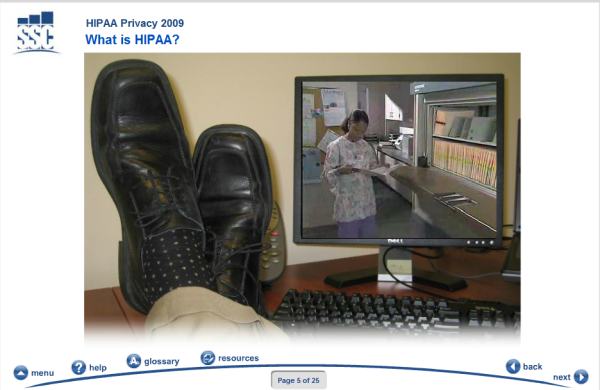 Glossary Access
Because HIPAA compliance often entails some medical jargon, we made sure to include a glossary of terms that was available all throughout the course.
This helped ensure learners had a resource to turn to when needed without needing to drone on endlessly explaining every potentially related term.
Easy Navigation
Last, but not least, we wanted it to be extremely easy for learners to navigate the course. By keeping navigational assets at the bottom of every screen, learners could quickly and easily go back to certain sections, follow up on areas they needed extra practice, and move through the course simply without getting lost.
Judge Comments
The judge comments for the Articulate GURU award reinforce how this course was so successful:
"Telling a story that connects with your audience is a proven method for effectively conveying learning material to your users. This course had the potential to be pretty dry — after all, the subject matter is the Health Insurance Portability and Accountability Act — but by adding people, telling a story, and even making it funny, the course does a good job educating its users while keeping it light."
Compliance Training: Using eLearning for Effective Training
Done the right way and with the right tools, even the driest material can be made interesting and engaging. It just takes the right presentation style and activities—and eLearning offers unique solutions for both.