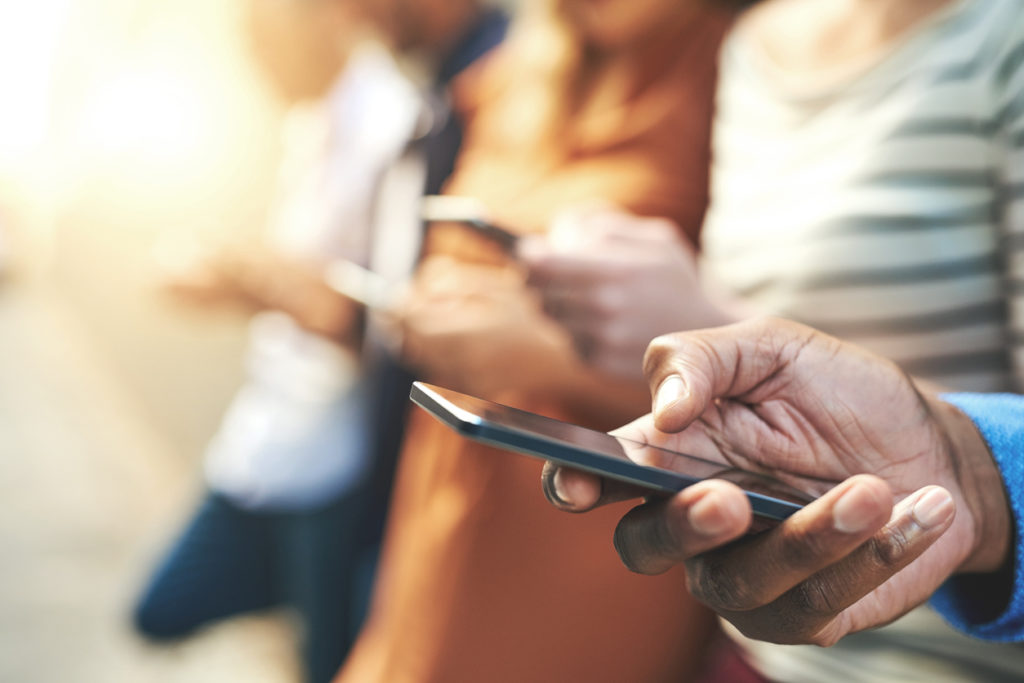 Mobile devices have come a long way since their humble beginnings, but they are not yet (and probably will never be) as capable as our desktop and laptop devices.
Instead, they're the classic compromise between power and portability.
But that means when you're designing for mobile, you need to keep a few important elements in mind.
Keep your courses lean
That doesn't mean they have to be sparse and minimalist ― just that they should not be bloated and that they should avoid using too much rich media.
Chances are your learners are going to be on the go when they are accessing your mobile training course. So, it's important to opt for a design that is attention-grabbing and aesthetically pleasing, such as bold colors and emotionally centered imagery, instead of rich multimedia elements that learners may not be able to access.
For example, if you include a video that features a ten-minute lecture about the subject matter or a clickable interactive scenario, this limits your mobile training course accessibility (given that some learners may not be able to have the volume on, while they are out in public.)
Tame your mobile video assets
Remember the mobile context – interruptions, connectivity issues, screen size, browser limitations, etc. Recommendations include chunking segments into clips of less than five minutes long, keeping file sizes smaller for download (around 4 MB), publishing to a compatible file format such as MP4, and testing to find the best bitrate for the video size and resolution.
Keep it simple
I can't stress this enough. It's very easy to go overboard on adding content and creating complex presentations that may look cool on a desktop or laptop, but are difficult to see on a mobile device. Keeping the content clean with big fonts—lots of white space, and letting pictures and video tell the story—really help.
Be aware of mobile limitations
By now, it's well known that mobile devices have limitations on what content they can play. In general, you should avoid Flash content (including FLV, and SWF content) as well as Windows Media (WMV) and rather use HTML 5 content and MP4 video content.
What people often forget is that mobile devices are smaller in display, have limited input capability, and may have unpredictable connectivity.
Bear in mind that users may end up streaming your video content over 3G or slow Wi-Fi, which could lead to performance issues, so keep videos short and to the point. Think of their limitations when you design an e-learning course for them. A heavily interactive course that works on a laptop might be slow as molassess on a tablet, while a Flash based animation will not play at all in both iOS and Android.
The bottom line: Designing for Mobile
When designing for mobile, always keep the user in mind. If you can address all of these elements, you're on the right track to creating a learning experience that makes it easy for your learners to retain information—wherever they may be.