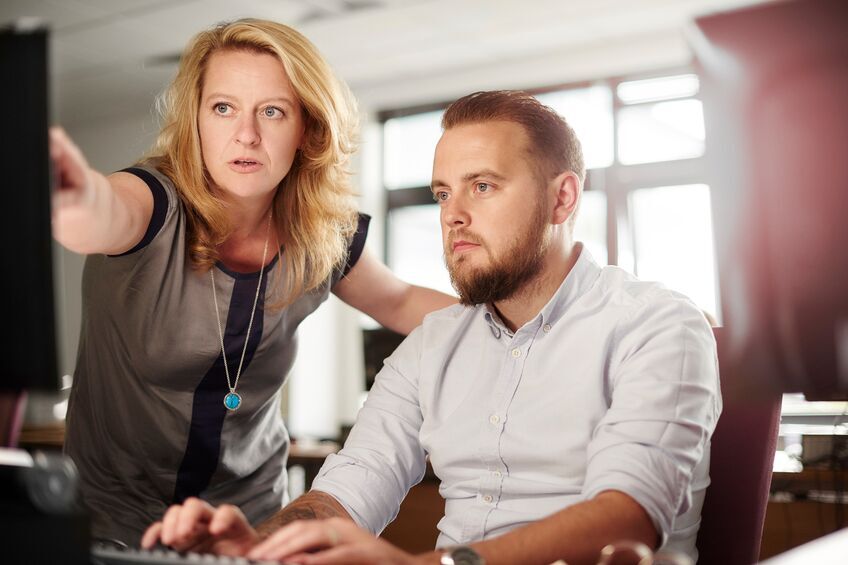 You need learners to buy in to the eLearning format if you want it to be successful. If you don't, you'll deal with a lot of unhappy, disgruntled team members who feel put off by a new format no one asked for their feedback about.
They'll have questions like, "What was wrong with the old training?" and "Do we have to do this?"
Get out in front of these questions by taking the time to get your team up to speed on the eLearning format and all it has to offer.
Pre-training Walk Through
Onboarding is a step of eLearning that shouldn't be skipped over. Sometimes we assume that learners are automatically comfortable with the technology-centric approach, but data indicates that adult learners are frustrated by lack of instructor support, time constraints, and difficulty of use when it comes to the eLearning format.
Take time to pre-train your learners so they know how to effectively use the tools, navigate the course, and take advantage of the features this format has to offer.
Explaining Why It Matters
Mandatory training can produce a collective sigh from your employees because it feels like one more thing on their to-do list. But when you take the time to explain to your team why the eLearning training is important, what it will help them do at work, and how it contributes to a big-picture goal, it makes more sense—and can earn buy-in with learners. Show them exactly what the training (and the eLearning format) will help them accomplish.
Tout the Benefits
eLearning has a variety of benefits for the learner—and those should be promoted when the training is introduced. Not only is it more flexible via self-paced learning, but eLearning can be extremely interactive, engaging, and fun (if you're a really good eLearning designer). Talk about the pros to this format, and if learners are still concerned about missing out on face-to-face interaction with an instructor or classmates, consider using a blended learning format.
Be Supportive
Change can be hard, no matter what it relates to—so having a supportive, encouraging training leader there to help your team through the process is a good way to help learners feel like they're not alone. Answer questions, create opportunities for troubleshooting, and always have someone on the spot that can assist with technical issues. Make sure there is an open line of communication for learners at all times.
Promote the Benefits of the eLearning Format
Your team needs to know why you're making a change to your training format—so take a little bit of time to explain. You'll get more buy-in from team members and will spend less time handling complaints.