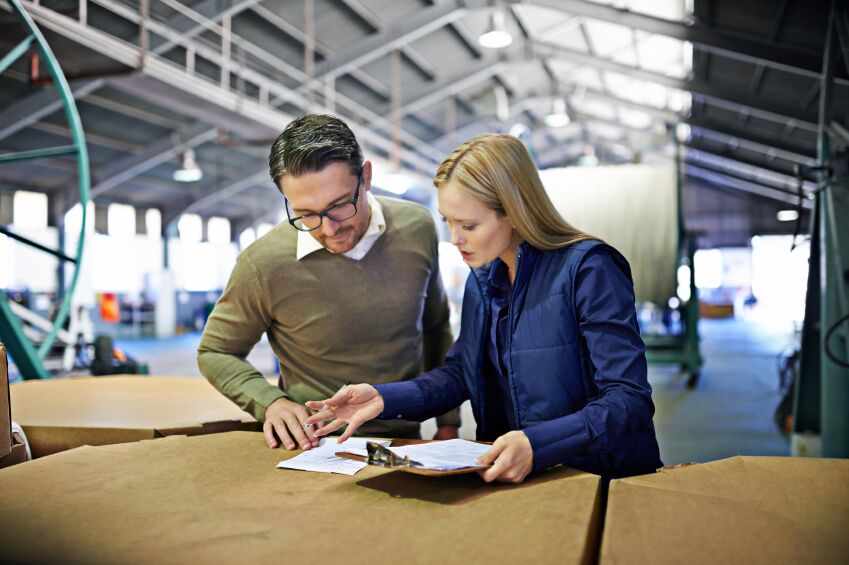 Within the world of manufacturing, training has long been an important piece of the equation for success. But what's surprising is that even workers on the office side of this environment feel a need for increased training and guidance.
Researchers studied engineers at manufacturing companies to look at how training was perceived by both new hires and managers. The study found that in many cases, there was not enough training in place for newcomers to feel comfortable and prepared in their roles at work.
Let's look at what all the research showed, and what it means for employers.
On-the-Job Training
Engineers from manufacturing backgrounds are highly skilled, but that doesn't mean they don't need on-the-job training to help bring them up to speed.
Researchers found that new engineering hires felt very uncertain in their new roles.
The data showed:
-A disconnect between employee and manager expectations
-Lack of orientation/onboarding for day-to-day roles
-Few opportunities to troubleshoot and ask questions
-A feeling of not wanting to ask questions for fear of bothering leadership
-Missing support and coaching to acclimate into positions
-No mentoring opportunities
Overall, this indicates that training departments need to ensure all employees get the appropriate training, coaching, and opportunities to ask questions before being launched into their roles at work. Aside from this, it's a chance for new employees to build relationships with new team members and leadership.
So how can you approach training new team members?
Importance of a Foundation
Without a proper foundation of training, employees can make costly mistakes that limit the growth potential for your business overall. Assess each new employee's existing set of skills and company understanding, and from there, provide training that fills in the gaps.
Even if your employees have a college education or advanced skill training, they still need to understand the complexities of your unique organization—and that's where this step in the process comes in.
Reconsider Structure and Onboarding
To help employees feel secure and prepared in a new role, think about deploying these "grace periods" when they're soaking up information not just about processes and the organization, but also establishing relationships with co-workers.
Rather than plopping employees into jobs without a proper training or onboarding process, think about what tools and resources your team needs to get started on the right foot. From the manufacturing floor to the technically skilled, this can make a huge difference for morale, workplace culture, and overall effectiveness of employees. Along with training, it's a good idea to assign a mentor or a go-to person a new hire can call on with questions so they're not left scratching their heads.
Interested in reading more about some of the pitfalls of training? Check out our archives.