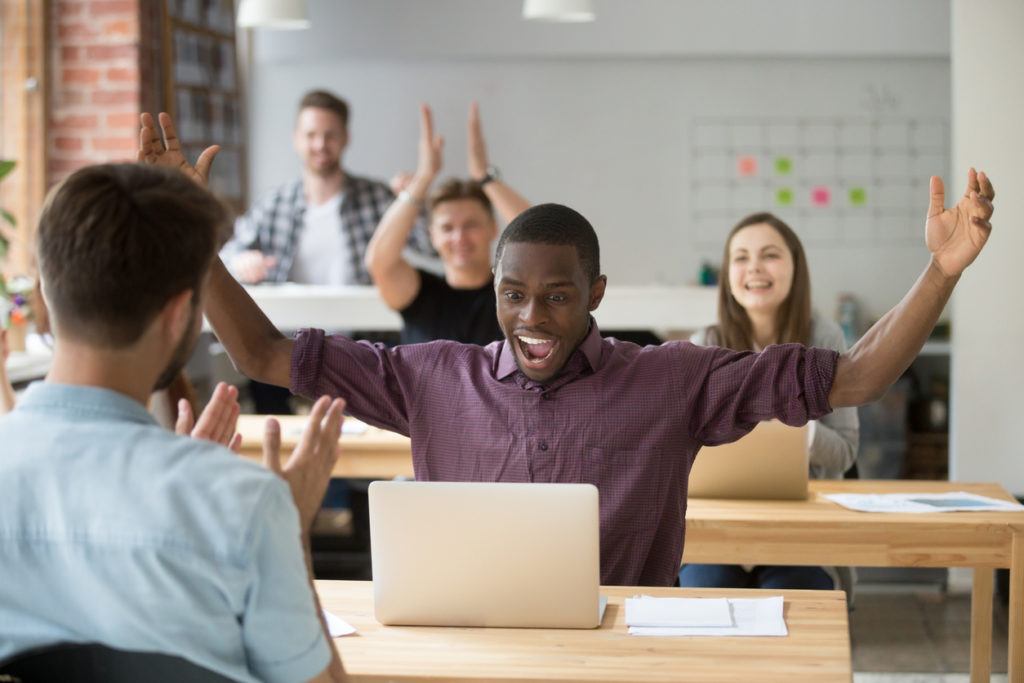 The most successful training and performance improvement projects are the ones that get the client's desired results. You can spend hours and hours building what you think is the perfect training course—but if it doesn't produce positive outcomes—you're missing the target.
So what are the secrets to creating training courses that actually get results? Let's look at some examples.
These two projects definitely achieved success: One with a 55% jump in retail paint sales, and one with over 31,000 hours in productivity savings. Based around clear objectives, we were able to create a training course for these two different projects and helped them get straight to their goals.
| | |
| --- | --- |
| Example Training Project | Example Performance Project |
| Business Goal: To increase retail paint sales. | Business Goal: To obtain funding for a project to reduce manual data input. |
| Project Objective: To make it easier for sales associates to help customers select paint colors. | Project Objectives: To identify all of the inputs and outputs of the process and to identify opportunities for automation of processes. |
| Results: 55% increase in sales for stores who attended training compared to 38% increase in stores who implemented new marketing collateral but did not attend training. | Results: 31,168 hours of productivity savings through automation of process. |
So then we asked ourselves, "What do these two projects have in common that make them so successful?"
We realized they each had these six things in common.
The Project is Strategically Aligned to Corporate Goals
Focusing on the desired outcomes of a project provides a mechanism to facilitate discussions and questions through a cohesive training vision. Both the developer and the client have to communicate clearly to ensure that both parties are on the same page before time and financial resources are committed.
The Project has Strong Management Support
Management is visible and accessible to provide guidance, make decisions, and provide valuable insight and business savvy. The designer only knows so much—he or she needs hands-on guidance from the management staff to ensure proper direction.
The Project has Clearly Defined Objectives
Project objectives become the foundation for defining behavioral-driven training objectives and a performance-based instructional design. You have to ask, "What are the five things you absolutely want this training course to accomplish?"
The Training Solution is Performance-Based
Training is meaningful and relevant to the job context and engages the learner in practical application of skills. While creativity is an important factor, the training course has to be rooted in realism.

Cost is NOT a Priority
Don't misunderstand this to mean cost doesn't matter; but rather than saying, "Get it done fast and get it done cheap," the priority should be, "Get it done right." You and your designer can collaborate on a budget—just realize that time and changes can be costly. Try to be clear from the beginning.
The Team has a Common Goal to Succeed
Team communication is collaborative and participative with everyone on the team having a common goal to succeed. Unfortunately, no one can read minds. Instead, keep the questions flowing and check in on each other regularly.
The Bottom Line
It may come as a surprise that "following a prescribed methodology" or "having criterion referenced learning objectives" are not on the list. Neither are "having a killer interface" or "really cool graphics" although those are often a measure of quality.
What should come as no surprise is that these six keys have universal application, whether you are going classroom, eLearning, or a blended training solution.