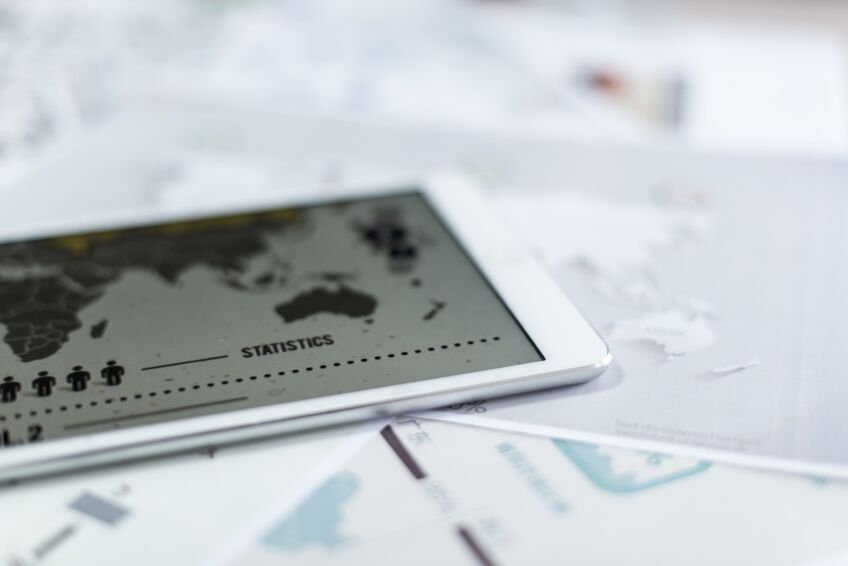 Sales teams know that time is money. Their mentality is much like that of Glengarry Glen Ross: "ABC: Always be closing." So how can they be closing if they're spending time on training? Predicament.
Here's the thing: Sales teams need training to be successful. They need to know what works and what doesn't, what's new, and what the current company messages and procedures are as they evolve over time with the business.
This is where leveraging mLearning comes in handy. This form of training that accommodates their hectic schedules and changing environments is also able to transform their smartphones and tablets into powerful training tools that keep them sharp on the go.
NASA and mLearning
As part of the NASA Extreme Environment Mission Operations project, NASA uses mLearning to keep various team members on the same page about maintenance, procedures, and new research.
Marc Reagan, the Mission Director, told Forbes, "[He] hopes that mobile presentations like those used in NEEMO could help astronauts in the event of a situation like Apollo 13, when emergency repairs need to be made on the fly."
Now, is your sales team conducting NASA-level missions? Not likely. But there's a lesson to be learned: mLearning is powerful, and can be used to improve communication and understanding for a sometimes-disjointed team.
Why mLearning for Sales Teams?
Within the world of sales, mLearning brings a wealth of information to the fingertips of team members who are working hard to increase sales and profits. Not only is it more flexible for stopping and starting training during those free times when training fits into a schedule packed with meetings, but it also taps into:
-Customization for tailored training that fits your business's unique needs
-Uniformity for seamless training across various sales teams
-Complimentary elements of your core training program
It's true that mLearning might not address all your training needs and that you'll still want to consider a blended learning approach to cover all the bases. But when leveraged correctly, mLearning can be a huge asset for team members who work independently and as a team.
Perfect Partners for mLearning and Sales
We touched on how mLearning is often part of the puzzle for training your sales team, so it's important to look at how other training tools can take mLearning training to the next level.
In this sales orientation course, you can see how trainees get a more in-depth opportunity to experience hands-on training, can access interactive scenarios, and learn from simulated sales calls. Now, these complex branched scenarios might not be best suited for mLearning, but in an eLearning format, they make an outstanding partner for on-the-go training.
Sales Teams Leveraging mLearning for Success
The mLearning trend is one we can expect to see continue in coming years as we all depend more and more on smartphones and other devices as trusted sources of information. Smart sales teams will put these resources to work by providing access to mLearning.