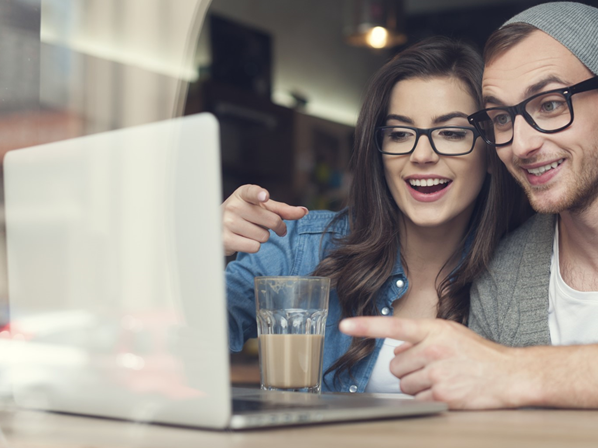 If you've been tasked with training Millennials within your organization, there are a few things you need to know that will make your life easier. 
Because this generation is generally tech-savvy, eLearning is a great fit. It uses devices they are comfortable with, allows them to self-pace, and provides opportunities for interaction—all things they value within an educational setting, according to Pew Research.
In this post, we'll look at how using eLearning to train Millennials can make training more effective.
Providing Feedback
Millennials thrive on praise and constructive criticism—after all, they've grown up on social media where everyone has the opportunity to comment on their lives.
They've also grown up in an educational system that readily hands out praise and advice, so when it comes to on-the-job training, they're looking for it here, too.
eLearning satisfies this hunger for feedback through quizzes, interactive branched scenarios (that allow them to fail and learn from mistakes), and situational training that lets them see how their actions impact different learning outcomes.
Self-Paced Training
Millennials have developed short attention spans thanks to the Internet and the ability to find any piece of information they're after with a few taps on their smartphones.
Self-paced training via eLearning takes this into consideration and empowers these young learners to move at their own speed. By putting them in the driver's seat of their training, they can keep moving through material instead of daydreaming when they get distracted.
Peer Interaction
Social interaction with peers is high up on the priority list of a Millennial employee, so using blended learning with an in-person session for discussion, or utilizing video chat so that trainees can communicate with each other are a few ways to be sure they are not missing out on chances to troubleshoot and work through questions.
Online discussion boards or social media tie-ins are another way to include a collaborative element. When they feel connected and like an important part of the organization, Millennials are more apt to be engaged and to feel loyalty.
Test Driving Concepts
Sometimes Millennials have less experience within the workplace, so they need to get some hands on experience with real situations before they go live within your business.
Creating realistic situations or scenarios they might encounter on an average day during their training creates teaching moments that they can reflect back on and apply once they're launched into their roles.
This might be testing their sales abilities or working with customers to address questions—either way, the chance to "test drive" their decisions helps them make informed choices later on.
Using eLearning to Train Millennials: The Perfect Solution
Your Millennial employees have different needs and desires when it comes to training—and tailoring training to those need through eLearning courses can make a dramatic impact on information retention, engagement, and even success within the workplace.
Surprise! These Strategies Aren't JUST for Millennials Anymore
While it may be common to see opinions that segment the learner population and recommend ways to handle Millennials different from other groups, for example, it can be difficult to offer a specific training approach to each particular demographic.
Lucky for us designers, many of these tactics above have seeped into the more communal culture. While Millennials may still be the demographic with the above mindset in it "purest" form, think about your own habits and those of the people around you that aren't in the Millennials group. We all use the internet to find answers when we need them and we're all subjected to TV shows that are more active than they used to be.
While Millennials may be the generation that originated or escalated many of these requirements, the pervasiveness of these experiences in general society have affected all of us.
As a result, there's at least a little Millennial perspective in all of us, which makes the strategies outlined here applicable across most (if not all) of your potential audiences.
Want more tips on how eLearning can help your business? Subscribe to our blog!