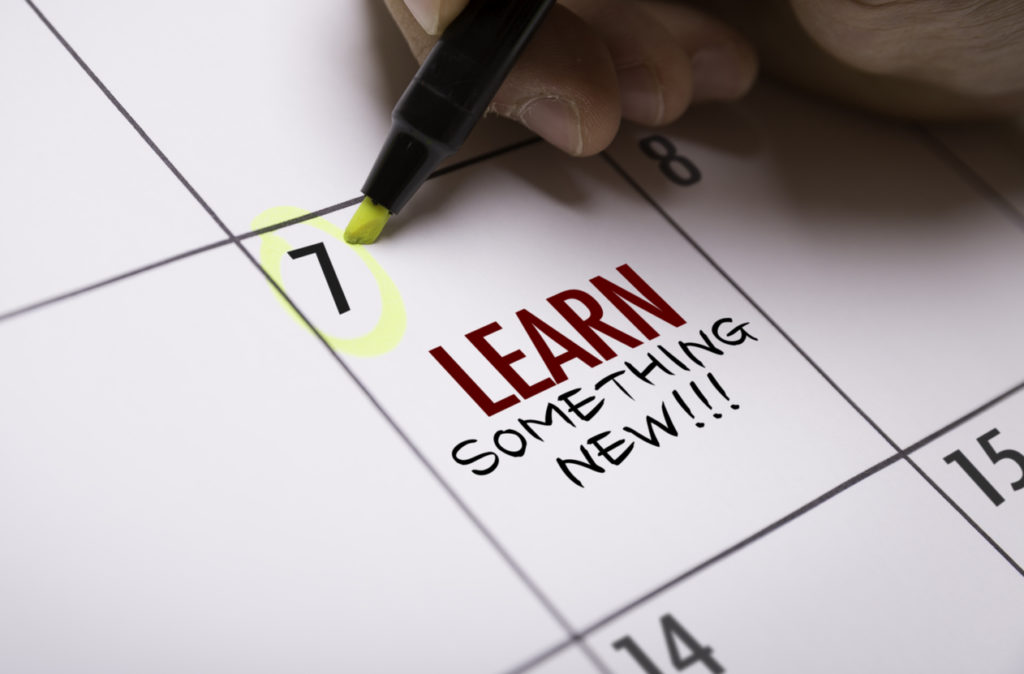 Wow! As we mentioned yesterday, it's been a LONG time since we blogged, so it feels good to stretch our typing fingers and re-enter the interweb once again. We may have taken a hiatus from blogging, but everything else has been full steam ahead here at ThinkingKap. So, to jump start our return, we thought we'd kick off with a post that highlights 10 different projects we've worked on during our absence, with cool engagement techniques from each that you can use to build excitement in your own courses.
Project Management eLearning
What Made It Cool: Interactive Budget Spreadsheet Activity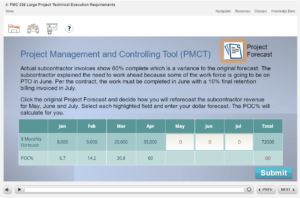 This course had lots of scenario assignments, and the ability for learners to test out of sections of content, which made for a great learner experience. But one of the standout activities was an interactive spreadsheet that allowed learners to enter forecast numbers for the last 3 months of the fiscal year. The spreadsheet would calculate totals and overages in real time, allowing the learner to not only practice using the tool, but gave them practice following organizational policies regarding project budgets.
Takeaway: Sometimes there's no substitute for custom interactions that allow users to practice complex, real-world activities.
Park District New Employee Orientation
What Made It Cool: Policy Look-up Knowledge Checks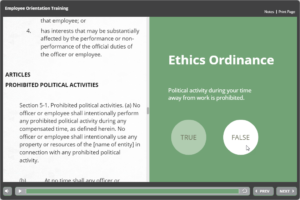 This client hires as many as 100 seasonal employees every summer, each of which were trained one-on-one style prior to this project. One of the best activities in this course trained employees not just what the policies are, but how to navigate the policy documents to find the information. The final Storyline course had the policy documents embedded within, alongside scenario questions pertaining to various organizational policies. The activities required learners to scan the policy for the rule (as they will have to do in real life regarding rules, time off, benefits, etc.) and answer whether the behavior was allowed per the policy.
Takeaway: Sometimes training learners on how to find and use information (like policy docs) is better than trying to teach them all the details within the course.
Firewall Policy Compliance eLearning
What Made It Cool: Interactive Dialog Style Course Narration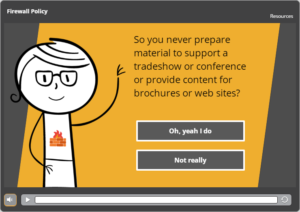 This course used our VR Conversations strategy to train complex firewall policies. VR (virtually real) Conversations is a strategy of turning typical "monolog" style eLearning narration into a virtual dialog between the learner and the course mentor. This highly engaging technique creates the illusion of participating in a discussion, maintains high levels of engagement (even with dry compliance-related source content), and allows for branching to customize the experience for each learner.
[We will be presenting a seminar session next week at the Chicago eLearning & Technology Showcase, teaching attendees how to convert presentations into Interactive Conversations.]
Takeaway: Engaging learners in a course-long conversation can draw them into your course better than a typical monolog-style presentation.
Hazardous Material Compliance Training
What Made It Cool: Foreign Language Translation for Non-English Speaking Learners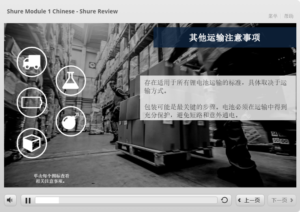 This was actually an add-on to a project we completed a while back. The organization completed an entire curriculum on hazardous materials, but now wanted to expand to other languages. Tools like Articulate Storyline make it rather simple to take an existing course and re-purpose it for non-English speaking learners. What a great way to expand the audience of existing courses, and give everyone the same learning opportunities.
Takeaway: Make sure all your learners have the same opportunities. Translating existing courses into other languages can be a cost-effective way to do this.
Six Sigma Green Belt ILT
What Made It Cool: Custom Participant Workbook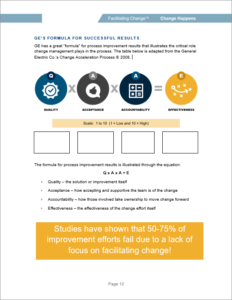 As many of you are probably FAR too familiar with, so many projects limit their own potential because the priority is minimizing the upfront development cost. When this comes in the form of the dreaded 3-Up (3 PowerPoint slides printed per page with the blank lines next to them) to be used as a participant workbook for an ILT, what a wasted opportunity! For this project, we got to do things the right way. A fully customized workbook that followed the course and was consistently referenced in the Instructor Guide (another part of the project that ensured instructors used the workbook materials / activities as a core component of the course). This approach helped reinforce learning points by facilitating structured note-taking, and incorporating plentiful activities / reference materials woven into the fabric of the course.
Takeaway: Custom, structured workbooks can prompt active learning.
Travel Safety eLearning
What Made It Cool: "Dream Sequence" for Introducing Policies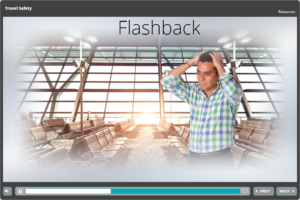 Policy courses can be a total yawner, but we got another chance to make one fun. This course used a simple, yet effective, storytelling technique to kick off each section. The course was all about travel safety, the company policies involved, and making sure employees were conscious of risky behavior / situations without making anyone afraid to travel. Each of the seven sections talked about different policies / risk areas. We began each of these with the narrator recounting a time, in the old days before he knew better, when he violated the travel guidelines. His short stories were sometimes humorous, but always relevant, and they allowed an engaging way for him to tell stories centered on an "I made all the mistakes so you don't have to" type of approach.
Takeaway: Storytelling can be an interesting way to demonstrate what to do / what not to do, versus listing dos and don'ts.
Software Rollout – eLearning Curriculum
What Made It Cool: Gamified Software Training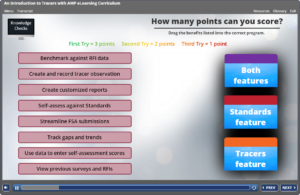 Software training can be so boring, but that's because so many people approach it in the same outdated manner. This project spanned an entire curriculum, and was chunked into small nuggets that learners could easily digest. Beyond that, it mixed presentation methodologies, including game-based knowledge checks, where learners got points (which decreased with every incorrect attempt) that added to an overall score. By incorporating fun challenges with the software demos, the game-like approach really added to the overall learner experience.
Takeaway: There are more engaging ways to teach software training than the tired old screencasting strategy.
Agile Project Management ILT
What Made It Cool: Contemporary and Engaging Visuals
Sometimes beauty is more than just skin deep. In this basic project, we took a client's existing content, and were merely supposed to infuse some life into it with a visual facelift and some added activities. The original course was very stark, to the point that it detracted from its authority. While the content was solid, learners tuned out, often feeling like the material *must be* as dated as the visuals. By designing a new contemporary look-and-feel, we were able to breathe new life into the course. Supplemented by some new instructionally sound group activities, we ended up with a course that people now take notice of. Remember, visuals are a significant part of creating engagement for learners.
Takeaway: Looks do matter. Adding a professional look to your course will help others to take the overall quality seriously.
Eviction Law eLearning
What Made It Cool: Dos and Don'ts Presented as "Critique the Scenario" Activities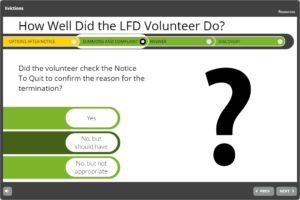 What sounds more boring than a course full of eviction laws and regulations? It turns out lots of things, because this course was cool. While still basic in its core design, we took what could have been dry, static material, and made it an activity-laden learning experience. One such example was an approach to lists of Dos and Don'ts. For each list, we crafted a short scenario with a legal volunteer working with a client. Each scenario centered on a certain policy area, and after viewing, learners were asked to critique the performance. This way we were able to take a list of "obvious" right and wrong examples, show the gray areas of almost handling them right, and challenge the learners to point them out.
Takeaway: Allowing learners to critique someone's performance can provide quizzing opportunities beyond the typical knowledge check questions.
Building Automation System Sales ILT
What Made It Cool: An Integrated Business Case with Hands-On Practice and Role Play Activities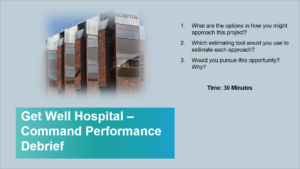 Much of this project was taking existing material from the client, namely old courses, and melding them together into a new course. This included the physical migration into their current template and some updates to content, but the real value add for learners were new case studies. We partnered with a subject matter expert to create robust case studies and wove them into the course. These practice opportunities immerse the learners in highly realistic activities to solidify the presentation material.
Takeaway: Adding sophisticated, real-world practice can give learners practical experience right from within your course.
Many of the problems and solutions from these projects will be covered in greater detail on our blog over the coming months, so stay tuned for even more strategies you can use to make your courses awesome.